We love Chicago for a lot of reasons. It's home to deep dish pizza, killer hot dogs, and our founder, Rani Sweis, who is arguably cooler than Al Capone. While all of these things are great, the city is racking up yet another namesake, branding. Chi-town obviously benefits from being so close to New York City, but the city is far from hiding in the Big Apple's shadow.
Take a look at our list of Chicago agencies to be on the lookout for.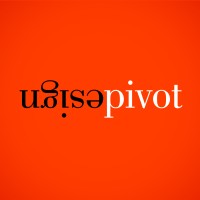 1. Pivot Design
Pivot Design is more than a design firm, they're a branding powerhouse. Specializing in everything from brand activation to branded motion graphics, their diverse client portfolio of both local and international clients proves that this small team packs a lot of punch in their meticulous process.
2. Conjure, Inc.
Conjure is fully dedicated to their mission of creating meaningful brand experiences, and knows that strategy nor design alone is good enough to create a brand with a lasting impact. They operate on the fusion of the two, and use each aspect to inspire the whole of their work, leaving their clients with a well-thought-out brand experience that brings value to their customers.
3. ColorJar
ColorJar is everything you'd want and expect from an agency with the word "color" in it's name, providing vibrant brand experiences that inspire. With a client portfolio spanning both local and international names (like Google), ColorJar is determined to make your brand matter.
4. Concentric Design
Concentric Design is an intentionally small firm determined to form lasting relationships with their clients so that their clients can create lasting impacts on their customers. They specialize in UX/UI and website design, but they also take a holistic approach to branding as well.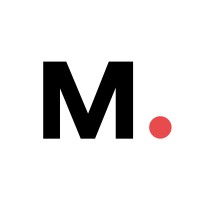 5. Mabbly
Mabbly is an agency tailored to the modern world. They know the importance of evolution, and their portfolio of clients on the cutting edge go to show that they're good at imparting this knowledge onto their clients to help them build their best brand.
6. BatesMeron
BatesMeron is an agency seeking to break the mold, starting with their diverse scope of work. With experience in a variety of client industries from consumer packaged goods to industrial businesses, BatesMeron has proven itself able to generate interest in any business, no matter the type.
We know, we know, that's only six. But now that you've seen what Chicago has to offer, we only have one question. Is Chicago really the answer? 

Great work is happening beyond the confines of Los Angeles and New York City. This article proved that. Our founder was born and raised in Chi-town, and knows the charm of the city well. He's taken those influences and woven them into the fabric of our agency, along with every other lesson learned during the cross-country journey to his new home base, Phoenix. If premium-quality work is more important to you than proximity and fancy office spaces, we encourage you to broaden your horizons. After all, things are looking pretty sunny over here on the west coast. That brings us to our grand finale:

7. AtticSalt 
If you haven't already taken a look at who put this list together, allow us to introduce ourselves.
Hi, we're AtticSalt, and while we may not be based in Chicago, we have a diverse range of national clients that serve as a testament to the success of our tried and true approach. Our combination of unparalleled storytelling and world-class creative with a foundation in behavioral science allows us to create brand experiences that move people. We drive the visionaries, movers, shakers, and disruptors, and are proud to do so from the sun-soaked desert.
Taking a look at agencies outside the normal "go-to" design destinations is a great way to get some fresh perspective. And hey, we're not gonna tell you how to spend your money, but don't forget about us when you're sitting in your sweet new space thanks to all that saved cash.